Why Your Project Deserves a Project Manager
June 15, 2020 by Rebecca Seymour
Although Foglight Solutions is only 3 years old the majority of our team has worked together in varying capacities for almost 15 years, exclusively within the Salesforce environment. We are a closely knit group of professionals who have developed some interesting shorthand when working on projects. We understand our respective roles and we respect each other's expertise when it comes to solving business problems for clients. Our clients value our experience and trust us to deliver business value with our solutions.
That said, we sometimes encounter resistance from clients when attempting to include the Project Manager role in our statement of work. Let's examine some of the more common misconceptions with regard to projects and project teams.
Common Misconceptions:
Someone else doing double duty as a PM
Team should be able to self-manage
Client wants to use their own PM
Conflict of interest between roles
Clients wonder, for instance, why the business analyst can't manage the project, in addition to capturing and documenting requirements. Or if perhaps the solution architect might be able to keep an eye on the schedule or budget, while devising the solution. Or maybe the client believes they have someone who can provide that oversight, in addition to their regular job.
There is an inherent conflict of interest between a project manager and a business analyst, solution architect and developer. While the project manager works closely with both roles to deliver a solution that balances business value, a separation of duties between them is important. The business analyst works to understand the business requirements at a detailed level. The project manager works with the business analyst to understand and communicate to the client what can be delivered within the scope of the project. Developers who love to code can work with the project manager and other team members to ensure unnecessary custom development does not take place. These roles are discrete for a reason; project managers provide critical oversight in the following areas:
Project Managers Are Critical
In general, project managers are responsible for 4 key things:
Overseeing Execution
Tracking Towards Value
Managing Communication and Expectations
Accountability
At Foglight, we expand upon these 4 areas in the following ways:
Project Managers ensure the success of your project by tightly managing scope, schedule and budget. A good project manager will work closely with the client to determine the priority order of these 3 key elements, so that decisions are made in alignment with these goals. For example, if schedule is most important ("Gotta have this by September 1st!"), then decreasing scope of functionality or increasing budget to add resources might be necessary.
Project Managers contribute to the success of your project by closely monitoring the status and keeping you informed of potential roadblocks. A good project manager will provide you with options for addressing the roadblocks in ways that keep the project on track.
Project Managers communicate early and often with the client. A good project manager ensures that the client is never surprised by anything that happens in the project.
Project Managers balance resources and skillsets within the project. A good project manager understands the strengths and weaknesses of each team member, and utilizes them accordingly, pivoting quickly to areas of priority.
Project Managers act as a liaison between the team and the stakeholders and sponsors of the project. A good project manager recognizes and identifies potential areas of conflict in understanding of the project's goals, and works to address them proactively, keeping resources on task as opposed to distracted by daily churn.
Project Managers track progress to completion. A good project manager will track progress to goal, taking time to understand the big picture objectives of the business problem. This allows the rest of the team to focus on the implementation details.
Additionally, Salesforce Project Managers are unique in that the Salesforce platform itself is unique. Managing a Salesforce project is different:
Salesforce values clicks over code
Early viewing of possible UI/solution
Project methodology
Usually sponsored by the business, not IT
Configuration (clicks), not code, is the tagline ubiquitously used, and understanding what that means enables a project manager to successfully separate business functionality from underlying transactional requirements. This allows for a clear separation of duties among team members. Additionally, a project manager is in the best position to hold the team accountable for suggesting and implementing solutions that avoid custom code, as this approach can often be more costly.
Project methodology choice is important as well. Using Salesforce's configuration capabilities to rapidly prototype solutions can be invaluable in creating project success. Viewing the translation of business requirements into software early and often is a powerful tool in establishing client trust in the process and the team. With this in mind, using a hybrid combination of project management methodologies, such as Foglight Solutions approach, can be a significant advantage. Having a project manager with experience with Salesforce is invaluable during this process.
Conclusions:
Project managers bring a level of expertise to project execution, rather than just technical know-how. Clients that avoid using a project manager are taking on all the risk of a project's success. Utilizing a project manager limits the client's liability and increases the likelihood of completing the project on time, and within budget. An investment in an experienced Project Manager is a strategic investment in the success of your project.
If you need a partner who has a track record of successfully managing Salesforce projects, click the button below!
Contact Foglight Solutions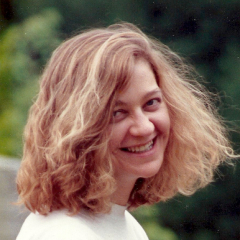 ABOUT THE AUTHOR
Rebecca Seymour | Program Executive
Rebecca Seymour is a seasoned Salesforce professional with over 25 years of experience managing both large and small projects